A Little About Myself


I began my artistic career at an early age, receiving my first award in art composition at the age of five. With encouragement from my mother, I was enrolled in children's classes at Cortland State Teachers College in order to better develop my artistic talent. Later at Central High School in Syracuse New York I showed more promise taking advantage of as many art courses as possible. I was greatly influenced by the opportunity to be one of the first young women admitted to drafting courses in an era when that vocation was completely dominated by men.
Since my marriage in 1950 and while raising two children I pursued my art career. In addition to independent exploration and experimentation my studies have included watercolor classes with noted watercolorist John DeTore, arcrylic and drawing classes with Paul and Carolyn Berry at their Skylard Studios; courses with Gary Trento at Syracuse University College. I am also a founding member of the Walton Street Irregulars, a group of artist who conduct regularly scheduled drawing sessions, designed to aid them in capturing on paper or canvas the human form in its abundant emotions and endless beauty.
I specialized as a commissioned portrait artist until 1972 then I directed my energy and talents toward competitive exhibitions. The scope of my work includes many mediums, notably acrylics, ink, gouaches, watercolor, pastels, oils and my most recent endeavor, hand-inked scratchboard. My subjects are as diverse as the materials I use to create them. Details such as historic architecture; capturing distinctive moments of children at play and also imaginative experiments with striped human figures. Enjoy your visit to my website.

Contact Us at:


mail to: dsartwork@icloud.com

Copyright © 2005-2022 Delores Herringshaw. All Rights Reserved. Use of any image/s and/or text are strictly prohibited without the written permission of said artist.

Designed & Created by Silver Maples Art

mail to: chellis1@twcny.rr.com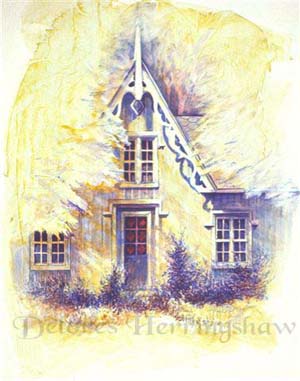 DS Artwork Studio